Press & News
Zelcor coordinator Prof. Stéphanie Baumberger, one of 12 winners of the "Les étoiles de l'Europe", was awarded the special prize of the jury "Prix spécial du jury" for the coordination of the project! Only two projects received the special prize!
Congratulations, Stéphanie!
Click here to go to the official gouvernemental page
Click here to see AGROPARISTECH News
Click here to see Institut Jean-Pierre Bourgin News
Click here to see INRAE'S Tweet
Click here to go to LinkedIn

Some impressions of the award ceremony:
—
Zelcor project has been selected for publication in the 'Results in Brief' section of the European Commission's CORDIS website.
Click here to read the article.
Green chemistry and agri-food industries – Towards a sustainable bioeconomy (2020), Edited by Prof. Stephanie Baumberger, published by Lavoisier, France, 560 p.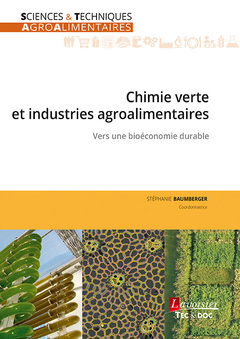 This book presents current strategies developed to use renewable resources for industrial purpose while preserving the complementarity between food and non-food value-chains. With the contribution of 60 co-authors experts in the green chemistry and biorefinery fiels, the book gathers 21 chapters structured into 6 sections each related to a keystone of the interface between green chemistry  and agri-food industry : From green chemistry to biotechnologies, Agricultural resources and by-products of agri-food industries : sources of polymers, fuels and molecules for chemistry, Green chemistry and polymer materials : towards new food packaging, Towards integrated biorefinery systems : link with territory and other productions, Contribution of plant biotechnologies to the optimisation of biomass quality, Scenarios for 2050 : how to accommodate the different production sectors.
Click here for the publisher's page.
Talk by Prof. Stephanie Baumberger at the Bioeconomy day on 25 June 2019, Reims, France.
European Master in Biological and Chemical Engineering for a Sustainable Bioeconomy
"The Erasmus Mundus Joint Master Degree (EMJMD) Bioceb – European Master in "Biological and Chemical Engineering for a Sustainable Bioeconomy"-  has been selected in July by the European Commission and the selection campaign for the first intake 2020-22 of students is now open! (Application deadline: 24 February 2020)
Bioceb is open to up to 30 well-motivated and high-potential students from EU and non-EU countries and the best students will be awarded the prestigious Erasmus Mundus scholarships. For further information, please visit our website www.bioceb.eu"
Sabic premises visit in Geleen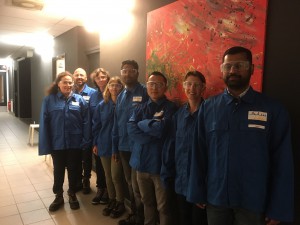 As a part of the 2nd Zelcor general assembly meeting, we decided to take a look at the Sabic premises. Thanks to our consortium partner Sabic for organizing this wonderful tour to their pilot plant. For more information about Sabic, visit here.
Success story – Zelcor summer school

The 1st Zelcor Summer School on zero-waste biorefineries in the context of bioeconomy held on 2 – 6 September 2018 at Wageningen International Congress Centre (WICC) was a great success. With a focus on the valorization of recalcitrant side streams a panel of specialists in the biorefinery field provided an up-to-date state-of-the-art overview based on the latest advances in terms of scientific knowledge, techno-economic developments and life cycle assessment methodologies. More than 60 participants joined four days of high-quality sessions, including 19 lectures from international speakers, a visit of an environmentally innovative pulp and paper mill, and study cases allowing the participants to design their own biorefinery. An opportunity for young scientists to consolidate their scientific expertise while getting aware of the market and industrial constraints.
The Zelcor team thanks all participants, speakers, and organizers for their support to make Zelcor summer school an unforgettable event. Check out the previous programme here: https://bit.ly/2wRM3uy , we look forward to seeing you at the 2nd edition.
Zelcor – High added value bio-based products from lignocellulosic biorefinery wastes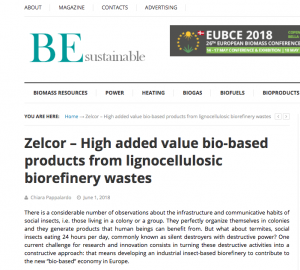 There is a considerable number of observations about the infrastructure and communicative habits of social insects, i.e. those living in a colony or a group. They perfectly organize themselves in colonies and they generate products that human beings can benefit from. But what about termites, social insects eating 24 hours per day, commonly known as silent destroyers with destructive power? One current challenge for research and innovation consists in turning these destructive activities into a constructive approach: that means developing an industrial insect-based biorefinery to contribute to the new ''bio-based'' economy in Europe… Click here to read more about Zelcor project published in BE sustainable magazine.
Zelcor at BMC 2018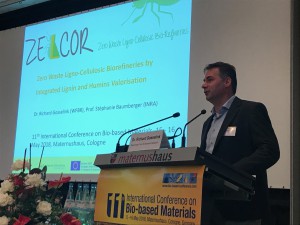 Zelcor partner, Dr. Ing. R.J.A. (Richard) Gosselink (Wageningen Food & Biobased Research, Wageningen) was invited to give a talk about his work in a session entitled 'Lignocellulose – Lignin & Cellulose' at the 11th International Conference on Bio-based Materials in Cologne, Germany. Dr. Gosselink's talk was focussed on the Zelcor project, zero waste ligno-cellulosic biorefineries by integrated lignin and humins Valorisation. His talk explained the overall goals and ambition of this zero-waste lignocellulosic biorefinery concept and presented the first results obtained.
EU Project Zelcor launched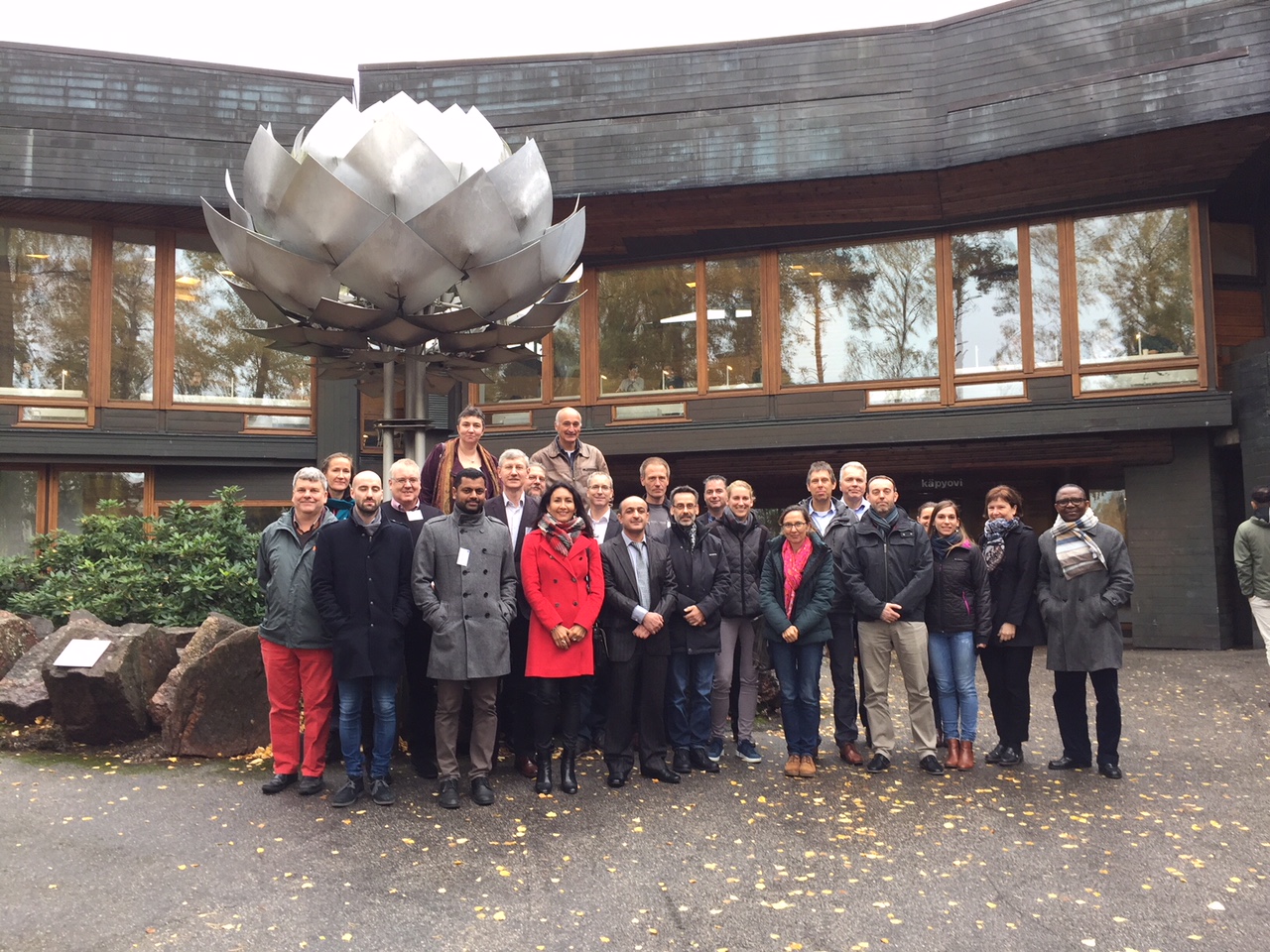 Zelcor, a 6.7M€ million EU project focused on replacing traditional, fossil-based solvents, was officially launched on 1st October 2016. Led by INRA France, the project consortium is comprised of 18 partners from 8 different countries including 6 academia, 8 SMEs, and 3 corporations.
Information about the press release